With the benefit of sleep, coffee and hindsight, how to disentangle a sense of order and purpose from last night's whirlwind live chat?
The debate raged long after we jumped ship, but there was a surprising amount of agreement amongst our authors: generally everyone seemed to think LGBT is less of a taboo in teen fiction than ever, and there are tons of books out there – there's plenty of recommendations under the #GdnAskNess, and our 60 and counting on our list.

And they all seem to be selling fine! But there's quite a way to go, with regards to equality of representation and acceptance in mainstream spaces such as bookshops, libraries, schools etc.
And by the by, we missed a really interesting conversation last night between Twitter user Sarah Bennet and Alan Gibbons, so here's the transcript in full:
Alan: Glad you like Hate. The point of the novel is we are all both similar and different.
Sarah: "we are all both similar and different." I love this. Because yes.
Alan: The least important thing about us is the 'tribe' we belong to. The most important thing is our mind and heart.
Sarah: Absolutely. Understanding who we are/ who others are is important, but singling out aspects of a person: not the point.
Alan Gibbons: Yes, take a person as a whole, all that they are. Labels can be dangerous
Sarah Benwell: Labels are weird. Wonderfully helpful and damaging in diff. situations. But seeing people *just* as labels? Ugh.
There's loads more LGBT-themed content on the site this week, do keep an eye on our overview to see what's coming up!

Adios!
The questions are still coming in thick and fast! But we will have to call time for now. Thanks to everyone who's taken part, and particularly to our fabulous authors: Patrick Ness, Liz Kessler, James Dawson and Alan Gibbons!
We'll be back tomorrow for edited highlights. For now we're going to apply frozen peas to our weary fingers!

Here's a perfect question to sum up the debate:
Why do you think there is such a lack of LGBT characters in YA fiction?
And a perfect answer:

Site member Krazy Kesh asks,
What impact do you think your latest book would have on the younger generation of readers?

Alan replies,
I just hope it will help generate a sense of human solidarity. We are brothers and sisters under the skin.
Alan replies to the same question:
I'm straight, so I was discovering other ways of life. University was the forum.

LGBT fiction should be interesting for all!

Hopefully if this chaotic live blog proves anything, it's that this will not be the case for teens growing up today!
What books or characters did you turn to for representation when you were kids/teens?
James Dawson replies,
Honestly there were none for me until Queer As Folk came along and even then I hated them all!
James has hopes for the future
Richey asks Patrick if he regret not making more of a highlight of Todd being brought up by two gay parents in the Chaos Walking trilogy?
Again, Patrick replies in the negative:
No. Todd only told us what was noteworthy to him. Ben & Cillian, completely normal, so he'd rarely mention it

Which links back to an earlier question (6.26pm) about how central an issue LGBT should be...

Patrick is still dutifully plugging away...
But dreams will be shattered. Janexwaldorf asks,
Can you tell us anything about your next book(s)?
Patrick replies (laconically):
No.

TheBookThief asks James,
any stories about people who have read your books and been influenced by the messages?
James replies,
After reading Hollow Pike, a 14 yr old came out to me at a signing. I cried, she cried, we all cried.
Handkerchiefs out!

Short, sharp, to the point.
Site member Lottie has some thoughts for Alan,
Do you think that people are prejudiced because they don't know enough; if so how can we change this?
Alan replies,
For straight writers we have to write to the best of our ability three dimensional, convincing gay characters
We all share the feeling!
Orli has set her sights on James now...
What impact do you think people misusing the word 'gay' has on young people and LGBT as a genre?
James replies,
Teachers must challenge this every time if they are to create a safe space for young LGBT people
Welcome Alan Gibbons! Join the madhouse! (the photograph might be a little out of date...)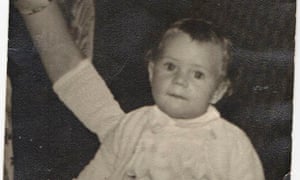 And supplements that answer with the following:
I have to trust that I'm responding to a story for a reason, that it'll have EVERYTHING I care about in it
This is more the kind of thing we were expecting! Rebecca asks Patrick,
Do you consciously write any messages into your stories? Ever surprised by particular interpretations?
Patrick replies,
GREAT question, and you might be surprised: No, I don't. Because I DESPERATELY don't want to write a sermon
Unless there's a subliminal message here, this one just seems silly! Good luck Patrick!

And this is why were here. The big one. Once Liz has answered this we can all pack up and go home.
We're heading down memory lane...
Keris asks Liz for the teen book most important to her, which is...
Maybe Jonathan Livingston Seagull! Not #lgbt but is about being free and being yourself.

James Dawson remembers that the first LGBT book he read was Poppy Z Brite's Lost Souls and it was QUITE an eye opener!
Orli is running this thing single-handedly!
How long do you think it will be until LBGT YA fiction is 'the norm' and not frowned upon? Will it ever happen?
Liz ponders,
One day - yes! 20 years ago, would never have imagined things to be as good as they are now!
And James is straight in at the deep end!
Have you ever been criticised for the LGBTQIA characters in your books?
James replies,

Not at all, I get letter thanking me all the time
The questions are still coming in thick and fast as we welcome James Dawson!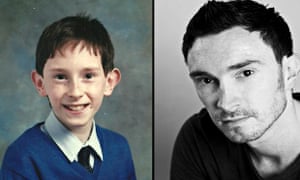 Still time to send in questions using the #GdnAskNess or by emailing [email protected]

Helen asks Liz if dealing with LGBT issues (or being LGBT as an author) is a hindrance to being published.
I don't think it's a hindrance any more. Not sure if it's a help. Think quality of the book is still paramount.
Liz has awoken from glorious slumber!
Another question for Patrick!

Fuz Wuz asks Patrick (to change topic slightly temporarily),
How do you feel about the Chaos Walking Trilogy being cited as YA feminist fiction?
Patrick replies,

Pretty freakin' awesome. It's amazing, tho, how many people consider treating a female character as a complex human overtly "feminist". Sigh
We were going to say this ourselves but Patrick beat us to it! Keep the questions coming!
Orli is back again!

What would you say to authors and publishers who think it too risky/controversial to write books with LGBT characters or themes?
Patrick is decidely less equivocal this time!
Are there any these days? What kind of good writer gives a toss what's risky/controversial anyway?
An interesting point by Karen Cole:
Do you find it's more likely some parents have a problem with YA books featuring #LGBT issues rather than the teens themselves?
Patrick equivocates:
Perhaps, but that's why libraries are so vitally important. Also, teens are GREAT at books-as-contraband. I read all KINDS of stuff I wasn't supposed to. Part of growing up
Patrick's still here, valiantly tweeting on!
Nina asks,

How do you think we can we help stop erasure of minority minority groups ie asexuals, nonbinary, polysexual, people?
Patrick's utopian solution?
Kindness and an open mind. Europe (including former Russian republics) voted for Conchita Wurst. Felt bloody good
Welcome, Liz Kessler! Expect things to get much more hectic than they already are!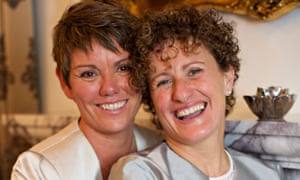 But Patrick admits his favourite YA LGBT book is Plays Well With Others by Alan Gurganus
LH Johnson asks on twitter, perhaps a little tactlessly given the context...
What's the LGBT YA book that hasn't been written yet that you really want to read?
To which Patrick predictably replied,
Tried to write it in More Than This! Gay hero gets to actually be hero and do all the fun action stuff

Enough said really!

Site member Cara asks,
In your book teen suicide is rising. How will the increase in LGBT YA fiction teach people to accept themselves?
Patrick's words of wisdom are as follows:
"Normalizing" is an ugly word, but it's part of it. Part of it is also just knowing you're not alone. You always need the voice telling you're loved to counteract the other ones, which always seem louder.
Patrick adds, further to Hot Key Books's question:
Sometimes just showing the world you want is pretty powerful
Brace yourselves! We're going deep!

There's a lot of small talk going on at the moment - we're going to save our quotes for the heavy intellectual stuff!

Site member OrlitheBookworm asks,
Do you think it's right that LGBT is a separate section in bookshops, or is this encouraging the view that LGBT isn't 'normal'?
Patrick replies,

Good question! Well, if they were spread out, people who might need them might not find them. Hard either way
Here's our first question... Drum roll please!
And it's one we prepared earlier...

And we have lift off: welcome, Patrick! (complete with pineapple juice and PopChips!)

Questions, questions, questions...
And the tough one...
You can pick the brains of Patrick, Liz, James and Alan anytime over the next hour, using the #GdnAskNess. If you want to address a particular author then make sure to ask them directly – @Patrick_Ness, @_JamesDawson, @mygibbo, @Lizkesslerbooks – then they know who should answer what! If you don't tweet then you can still join in by emailing [email protected]

We're just 15 minutes away now: the ticks are tocking!
If you want to follow the debate live on Twitter (and join in!), search the #GdnAskNess. Or you can stick around here for the full hour, where there's jolly japes to be had for all!

While you're mulling over your questions, we've got some facts to ground our discussion. Here's the moment the infamous Section 28 amendment – which declared that a local authority 'shall not intentionally promote homosexuality or publish material with the intention of promoting homosexuality' or 'promote the teaching in any maintained school of the acceptability of homosexuality as a pretended family relationship' – became law in 1988.

Oh how times have changed, muses all-singing, all-dancing special guest author Liz Kessler.
The law was repealed in Scotland in 2000, and the rest of Great Britain in 2003, before Civil Partnerships were legalised in 2004 and same-sex marriage just this year, 2014.
How is all this reflected in YA fiction? Well that's what we hope you're going to help us find out this evening!

One hour to go and your questions are coming in thick and fast! Here's a selection:
There's still plenty of time to send yours in on Twitter using the #GdnAskNess. If you want to address a particular author then make sure to ask them directly – @Patrick_Ness, @_JamesDawson, @mygibbo, @Lizkesslerbooks – then they know who should answer what! If you don't tweet then you can still join in by emailing [email protected] Remember to keep your questions short as they will still need to be tweeted, so aim for 140 characters and head up your email "LGBT live Q&A".
But first, beaming in live at 6.15pm, will be Liz Kessler, author of North of Nowhere and the Emily Windsnap series...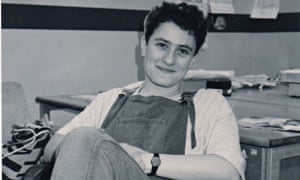 Liz is the first of our all-singing, all-dancing stars to arrive actually singing and dancing... Or rather, with a link to a YouTube video of somebody else singing and dancing... But we'll take that: take it away!

Coming to the party at 6.35pm will be Alan Gibbons, author of Hate...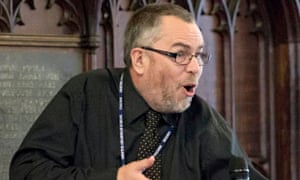 Our reviewers are calling Hate 'extraordinary'. Why did Alan decide to write in a gay character? Find out here

And as we're feeling polemical, here's Alan calling for action to save our libraries!
Don't forget, you can ask Alan a question @mygibbo with the #GdnAskNess! Or just email us, at [email protected]!
Just two and a half hours to go until showtime! Of course, Patrick isn't doing this chat alone - time we introduced you to some of the extra special guests.
Joining us at 6.25pm will be Hollow Pike and Cruel Summer author, James Dawson...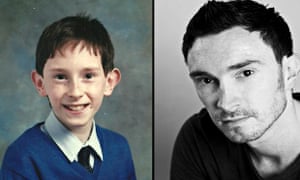 James has already written a blog for us about the importance of visibility for LGBT teens in fiction. You can ask James a question by @_JamesDawson with the #GdnAskNess!
Of course, More Than This isn't the only book featuring LGBT themes to have starred in our Teen book club. This month it's Far From You, a taut thriller by Tess Sharpe with a touching relationship between two teenage girls, and if you're at a loss for something to do before the live chat gets well and truly underway, we can suggest nothing better than acquainting yourself with this excellent read!

Did Mina really die in a drug deal gone wrong? That's what everybody thinks, and that's why everybody blames Sophie. But Sophie was clean and Mina's secret didn't involve drugs. Finally released from rehab for a drug addiction she'd already beaten, can Sophie find Mina's killer before they find her? Read the first chapter now!

And, hot off the press, Tess helped us to kick off a new series in which authors talk about the writers who inspired them. Step up and take a bow, Malinda Lo!
All this week we've been asking for your LGBT recommendations – we've had loads of responses (we're at 60 and counting!), but the list is still very much in progress: what books have opened your eyes, or even changed your attitude? (And yes we've already got More Than This!) If you've read a mind-expanding LGBT book share it on twitter @GdnChildrensBks or email [email protected] and we'll add more books to the list!
How many books featuring LGBT themes or characters have been banned as 'unsuitable' across the globe? While we're going Patrick Ness-crazy, here's his top ten unsuitable teen reads, wherein he recommends books that are best read when people tell you you're too young for them, from Stephen King to George Eliot. As Patrick says, what a great way to establish reading as exciting, and maybe even dangerous! We're living life on the edge folks!
What do you think about LGBT books being banned? Send Patrick a question – using the #GdnAskNess – or email us your thoughts to [email protected]

Those of you with elephantine memories might recall that More Than This was in fact one of our Teen book club reads a few months ago, so if you haven't read it (tut tut!) but still want to get involved in the webchat, then here's a few suggestions for you to get up to speed... (it's exam season, there's nothing wrong with a bit of cramming!)
We've got the first chapter, free and easy, right here and there's also a heart-stopping trailer:
And if you just can't wait until 6pm to hear from Patrick, then check out this video of him talking about the book:

Hello and welcome to our live author Q&A, the latest offering in our LGBT themed week on the Guardian children's books site. It's a chance to ask Patrick Ness about More Than This, his latest sci-fi/dystopian/existential novel about a boy who dies (and then wakes up!), and anything else about LGBT representation in fiction.

Patrick will be joined throughout the evening by three special guests: Liz Kessler (who told us this week that the first book she ever wrote, about a girl coming out, lay in a drawer for 15 years because no one would publish it), James Dawson (author of Cruel Summer and currently up for the Queen of Teen award) and Alan Gibbons, author of Hate. They are all ready for your questions tonight!
So how do you ask them? There are two ways. Either join in on Twitter using the #GdnAskNess. If you want to address a particular author then make sure to ask them directly – @Patrick_Ness, @_JamesDawson, @mygibbo, @Lizkesslerbooks – then they know who should answer what! If you don't tweet then you can still join in by emailing [email protected] Remember to keep your questions short as they will still need to be tweeted, so aim for 140 characters and head up your email "LGBT live Q&A".
You can watch all the action live on Twitter and on this blog too, where there will also be loads of extra content going up throughout the day.

So get your questions ready! Kick off is at 6pm.