It was once voted the most annoying of its kind on TV and even has its own Twitter account (though, really, which celebrity body part doesn't these days?). It is, of course, Claudia Winkleman's fringe. Once long and sweeping, tickling her eyeliner and giving the presenter a coquettish charm (or irritating skittishness, depending on your view), said fringe has undergone a remarkable makeover, according to an article in the Daily Mail. It has been trimmed.
Those wondering whether losing less than half an inch of hair merits an article, or indeed a blog about an article, are clearly strangers to the intense, lengthy and repetitious discussion that often accompanies a woman's decision to have a fringe. And once she has exercised her right to choose, said discussion continues as the fringe grows. "I was thinking about growing it out," they'll offer up to uninterested co-workers, "but now I'm wondering whether to have it shorter."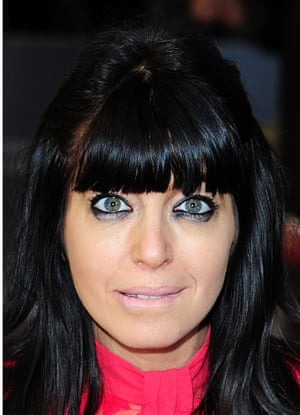 In Winkleman's case there might be darker forces at work, and those forces work at the BBC. The 42-year-old presenter will replace Bruce Forsyth to front Strictly Come Dancing later this year (or, according to Forsyth, Winkleman will replace Tess Daly, who will in turn replace him). Perhaps, noting that Forsyth has never succumbed to the allure of a fringe, Winkleman is apparently reconsidering her look. "It is probably no coincidence that she went for the chop just in time for her new job … as she once admitted BBC bosses think her fringe is 'ridiculous'," claimed the Daily Mail. And if there's one thing Strictly fashion is not, it's ridiculous.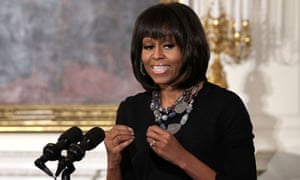 But it's not just BBC bosses who are preoccupied with fringes. Michelle Obama's "bangs" lasted less than a year before the first lady grew them out, learning what many women will at some point in their life. "It's hard to make speeches with hair in your face," she said. The Guardian's beauty columnist Sali Hughes described getting her fringe cut as "thoroughly cheering", while TV editor Vicky Frost was told to get her fringe out of her eyes by one reader (and in the interest of veracity, it should be noted the author's byline picture is old and her fringe is long gone). In an episode of BBC3's Him & Her, a large part of the plot hovered around the merits and perils of a fringe wash – soaping your fringe under a tap while leaving the rest of your hair dry. One can imagine this lack of tonsorial decorum, so at home on BBC3, doesn't quite cut it on primetime BBC1. Not on a Saturday night. Not on Strictly. But be warned. Winkleman's fringe trim is just the start of it. They'll be after her eyeliner next.